Posts Tagged 'Blenheim Ginger Ale'
|

2010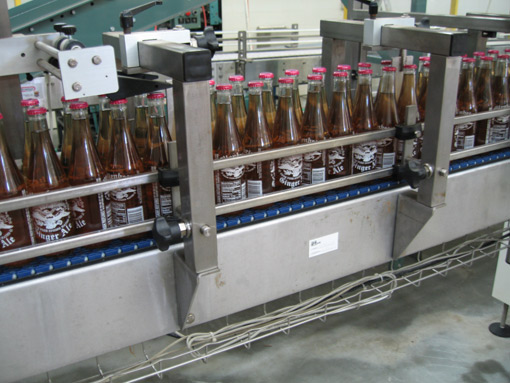 Wow, Blenheim Ginger Ale Fans! That's all we can say about the tremendous response we have been getting to last months online store opening. Thank you so much for all the messages and orders. We made the hdmi extenders store available around 3:00am Eastern Time and by 6:00am we had our first order. A night owl from California grabbed up the first factory direct shipment of spicy Blenheim Ginger Ale bottles.
From then on, the orders for Old #3 Hot, #5 Not as Hot and #9 Diet have been coming in steady and strong. A test email newsletter went out to 10% of our email subscribers. About 60% of you opened and read our letter, over 3 times the national average. To read more about the online store, be sure to check out last month's blog for the full story. And please realize we are a small boutique family run ginger ale company. We don't crank out thousands of bottles every day, but rest assured you get the best quality ginger ale on the market. Besides, if you want it quick but bland you wouldn't be looking for Blenheim Ginger Ale anyway right?
We always love to hear feedback from our fans and customers. It doesn't matter if it's just a quick hello, a new recipe idea or long love letter about your passion for Blenheim. We welcome them all. One of our biggest requests has been for more products featuring the Blenheim Ginger Ale name and logo. We have a few things in the works and hope to announce them very soon. Make sure you stay turned to the blog through our RSS feed, follow us on Twitter and join our Facebook page for all the latest developments on Good Ole Blenheim Ginger Ale.

2010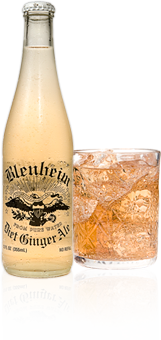 As Memorial Day gets closer and the summer vacation season begins, Blenheim Ginger Ale is the perfect soda for the hot days outside grilling with friends and family. That spicy kick of Old #3 is perfect on a hot day and #9 Diet is just the answer for those who are watching calories to show off their hard work at the gym. If you are traveling along Interstate 95, the best place to buy Good Ole Blenheim is right where it's made, the South of the Border Tourist Attraction at the North Carolina/South Carolina border.
Memorial Day cookouts are a great American tradition. Burgers, dogs, Cheap Jerseys from china chips and punch make for a fun backyard gathering for the entire family. One of America's most famous Southern Cooks, Paula Deen has a delicious recipe for Lime Sherbet Punch with ginger ale. We think it would "punch" up the flavor by using Blenheim #5 Not as Hot for the ginger ale. If you love Paula as much as we do, be sure to show your support by purchasing one of her collections of Southern classic recipes to enjoy in your home the way we do.
Ingredients
2 quarts lime sherbet
6 bottles Blenheim #5 Not as Hot Ginger Ale
1 (46-ounce) can pineapple juice
Lemon slices
Lime slices
Maraschino cherries

Directions
In a punch bowl, add 2 quarts of lime sherbet. Then add the Blenheim Ginger Ale and pineapple juice. Decorate with the lemon and lime slices, and then top with the cherries.
For a complete list of where you can get your Blenheim Ginger Ale fix, be sure to visit our Store Locator page. You can follow us on Twitter, @goodoleblenheim is our name. You can become a fan of our Official Page on Facebook, or sign up to follow our blog by RSS or email. Coming soon, we will be adding online ordering to our site so you can get the fix for your Blenheim Ginger Ale addiction shipped directly to your home!

2010
For over a century now, Blenheim Ginger Ale has been a powerful cure for everything from an unquenchable thirst to a bad hangover. The mineral springs located in Blenheim, South Carolina have been renowned for their soothing effect on upset stomachs since the 1800's. To tame the strong taste of the spring water, a local doctor added Jamaican ginger root to the water as a flavor enhancer and as a healing boost. This heady potion would go on to become the Blenheim Ginger Ale we all know and love today.
My first encounter with ginger's healing properties came over 15 years ago. I worked at a Chinese restaurant in college, and anytime I felt a bit under the weather, nauseous or hung-over Mrs. Wang would come to my rescue with her special ginger soup. It was a mix of sugar, water, broth and plenty of ginger slices boiled together for a bit. She explained to me that ginger had been used for thousands of years in Chinese herbal medicine as a treatment for stomach ailments. The earliest written record of use in Chinese medicine came more than 2000 years ago. The Chinese certainly had it figured out a while ago. That warm, spicy soup would always bring me back to life and have me feeling right in no time.
Many Moms and Grandmothers in the South have known for generations about ginger and ginger ale's ability to calm an upset stomach. Now modern research has shown Dr. Mom had the right prescription all along. Studies have shown ginger to be an effective way to prevent seasickness and motion sickness. The popular "Mythbusters" TV show on the Discovery Channel did an episode about home remedies, and confirmed that a ginger pill would cure seasickness without the drowsy side-effects of drugs. A different study found that ginger would solve the terrible "morning sickness" that many pregnant women experience. There have even been some studies that suggest ginger may ease the symptoms of chronic arthritis.
You must admit Mom sure knew what she was talking about when she handed you a Blenheim Ginger Ale. She recognized its blazing ginger heat and zesty taste would relieve the grumbling and rumbling in your belly, and tickle your taste buds at the same time. So always keep plenty of Good Ole Blenheim Ginger Ale on hand during this cold nasty winter season to warm you up, ward off those evil colds, and keep your tummy happy.
|