2010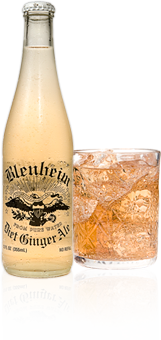 As Memorial Day gets closer and the summer vacation season begins, Blenheim Ginger Ale is the perfect soda for the hot days outside grilling with friends and family. That spicy kick of Old #3 is perfect on a hot day and #9 Diet is just the answer for those who are watching calories to show off their hard work at the gym. If you are traveling along Interstate 95, the best place to buy Good Ole Blenheim is right where it's made, the South of the Border Tourist Attraction at the North Carolina/South Carolina border.
Memorial Day cookouts are a great American tradition. Burgers, dogs, Cheap Jerseys from china chips and punch make for a fun backyard gathering for the entire family. One of America's most famous Southern Cooks, Paula Deen has a delicious recipe for Lime Sherbet Punch with ginger ale. We think it would "punch" up the flavor by using Blenheim #5 Not as Hot for the ginger ale. If you love Paula as much as we do, be sure to show your support by purchasing one of her collections of Southern classic recipes to enjoy in your home the way we do.
Ingredients
2 quarts lime sherbet
6 bottles Blenheim #5 Not as Hot Ginger Ale
1 (46-ounce) can pineapple juice
Lemon slices
Lime slices
Maraschino cherries

Directions
In a punch bowl, add 2 quarts of lime sherbet. Then add the Blenheim Ginger Ale and pineapple juice. Decorate with the lemon and lime slices, and then top with the cherries.
For a complete list of where you can get your Blenheim Ginger Ale fix, be sure to visit our Store Locator page. You can follow us on Twitter, @goodoleblenheim is our name. You can become a fan of our Official Page on Facebook, or sign up to follow our blog by RSS or email. Coming soon, we will be adding online ordering to our site so you can get the fix for your Blenheim Ginger Ale addiction shipped directly to your home!
Tags: Blenheim Ginger Ale, Drink Recipes, Paula Deen, Punch
This entry was posted on Tuesday, May 25th, 2010 at 5:28 am and is filed under Drink Recipes, Recipes. You can follow any responses to this entry through the RSS 2.0 feed. Both comments and pings are currently closed.